Headquartered in Kentucky, a hub for AgBiotech, Demeetra AgBio was launched in 2019 as a spin out of Transposagen Biopharmaceuticals, Inc., and is thus backed by over a decade of gene editing technology intellectual property and know-how. Our scientific teams are composed of experts with a vast diversity of genome editing experience from tobacco to mRNA and algae. Our achievements in science include being the first to apply Cas-CLOVER to gene editing in both plants and yeast.
Demeetra's Managers and Directors have experience in partnering with dozens of the top pharmaceutical, biotech, and now Agtech companies. Our team is also well suited to advance our cannabinoid-based therapeutic development programs.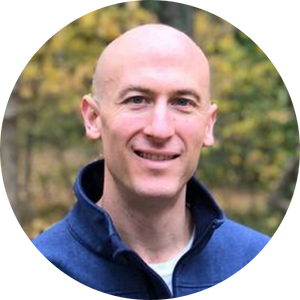 Mr. Crawford has held multiple leadership positions in gene editing and drug discovery companies. While serving as VP of Business Development at Transposagen, Jack was instrumental in laying the foundation for commercial applications of the piggyBac transposase, now being used around the globe in capacities ranging from basic research to clinical cell therapy.
At Hera BioLabs, he successfully led a complete business pivot to spear-heading the first fully immunodeficient gene edited rat models for oncology xenografts. At Demeetra Jack is focusing on providing partners with commercially applicable gene editing technologies with simple accessible licenses, as well as developing cannabinoid-based therapeutics.
Mr. Crawford holds a Bachelor of Science in Biochemistry from Virginia Tech and a Master's in Biotechnology from University of Pennsylvania.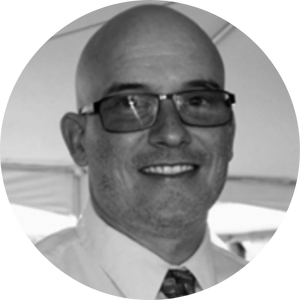 Senior Scientist – Plant Gene Editing and Yeast Engineering
David Norman has been with Demeetra AgBio since the company's inception. David has more than 20 years of research experience in industrial biotechnology, developing skills and extensive knowledge in investigating and modifying a variety of organisms. His experience includes 8 years of genetic engineering in tobacco for United Smokeless Tobacco, where he focused on the reduction of nicotine conversion, followed by 9 years of yeast strain engineering for Evolva making high value natural compounds in yeast.
During his time with Demeetra AgBio, David has utilized his research expertise to establish gene editing capabilities in plants, yeast and mammalian systems with our core technologies. In addition to developing our in-house platforms for gene editing in plants and yeast, David has worked extensively to optimize functionality of our core technologies in our research systems.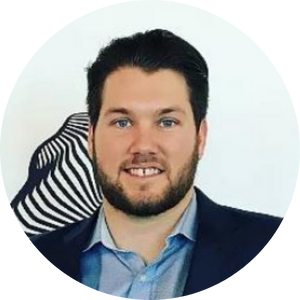 Strain Engineering Scientist – Yeast and Protein Engineering
Corey Brizzee is a recent doctoral graduate from the Department of Molecular and Cellular Biochemistry at the University of Kentucky. His graduate research featured a multi-directional approach in which biochemical analysis of enzymes and cellular biology techniques were utilized to understand carbohydrate metabolism in a thermophilic red alga. Corey has extensive knowledge in protein engineering, expression, and purification which he has applied to develop new generations of Cas-CLOVER at Demeetra. In addition, Corey developed several red algal gene knockouts using similar principles to those used for yeast.
This experience is invaluable to engineering multiple yeast lines for bioprocessing commercialization. Multiple publications from his graduate work are currently in preparation and he was a co-author in a Carbohydrate Polymers publication in 2020. Before moving to Lexington, Corey was a Research Assistant for two years in the Department of Anesthesiology at the University of Rochester (Rochester, New York) where he obtained his B.A. in Biology. There, he conducted research on the role of transglutaminase2 (TG2) in hypoxia/ischemic stress conditions as well as the molecular mechanisms of tau degradation in Alzheimer disease.
At Demeetra, Corey is determined to provide the best version of Demeetra's gene-editing technologies and assist our licensees with their product applications that pertain to cell bioprocessing.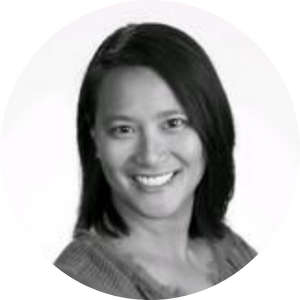 Scientist – Mammalian Systems
Elizabeth Allen is a scientist at Demeetra AgBio with several years of experience in molecular biology and mammalian cell systems. At Demeetra, Elizabeth provides technical support and services to partners evaluating Demeetra's gene editing technology in the mammalian cell line space. In addition to providing partner support, Elizabeth is developing methods and assays in mammalian systems to help strengthen Demeetra's platform technology.
Before joining Demeetra, Elizabeth studied mRNP remodeling in mammalian cells in the lab of Dr. Jens Lykke-Andersen while working as a lab manager at University of California, San Diego. With her RNA background, Elizabeth later transitioned from academia to industry where she worked in research and development at Arcturus Therapeutics in San Diego, CA. In her three years at Arcturus, she was the main contributor to multiple RNA-platform projects, including evaluating the self-amplifying RNA system on which the current Arcturus Covid-19 mRNA vaccine is currently based.
Elizabeth's strong research background can be attributed to her time at Harvey Mudd College in Claremont, CA, where she received a Bachelor of Science in Molecular Biology.
We Enable Scientists To Obtain More With Less Inconvenience
Contact us to learn more about our gene editing technology.