Clean Genome Editing for the Pharmaceutical Bioprocessing, Industrial Biotechnology & Agriculture Industries
We hold exclusive licenses for robust gene-editing technologies
Our partners first evaluate these unique technologies in-house, following performance validation a simple and accessible license is executed. The industries we serve are in the engineering of crops and agricultural animals, plant-based drug development, industrial biotechnology and enhanced therapeutic bioprocessing in human and animal health. Through our technology platforms, expertise, and partnerships, we are focused on engineering traits for life.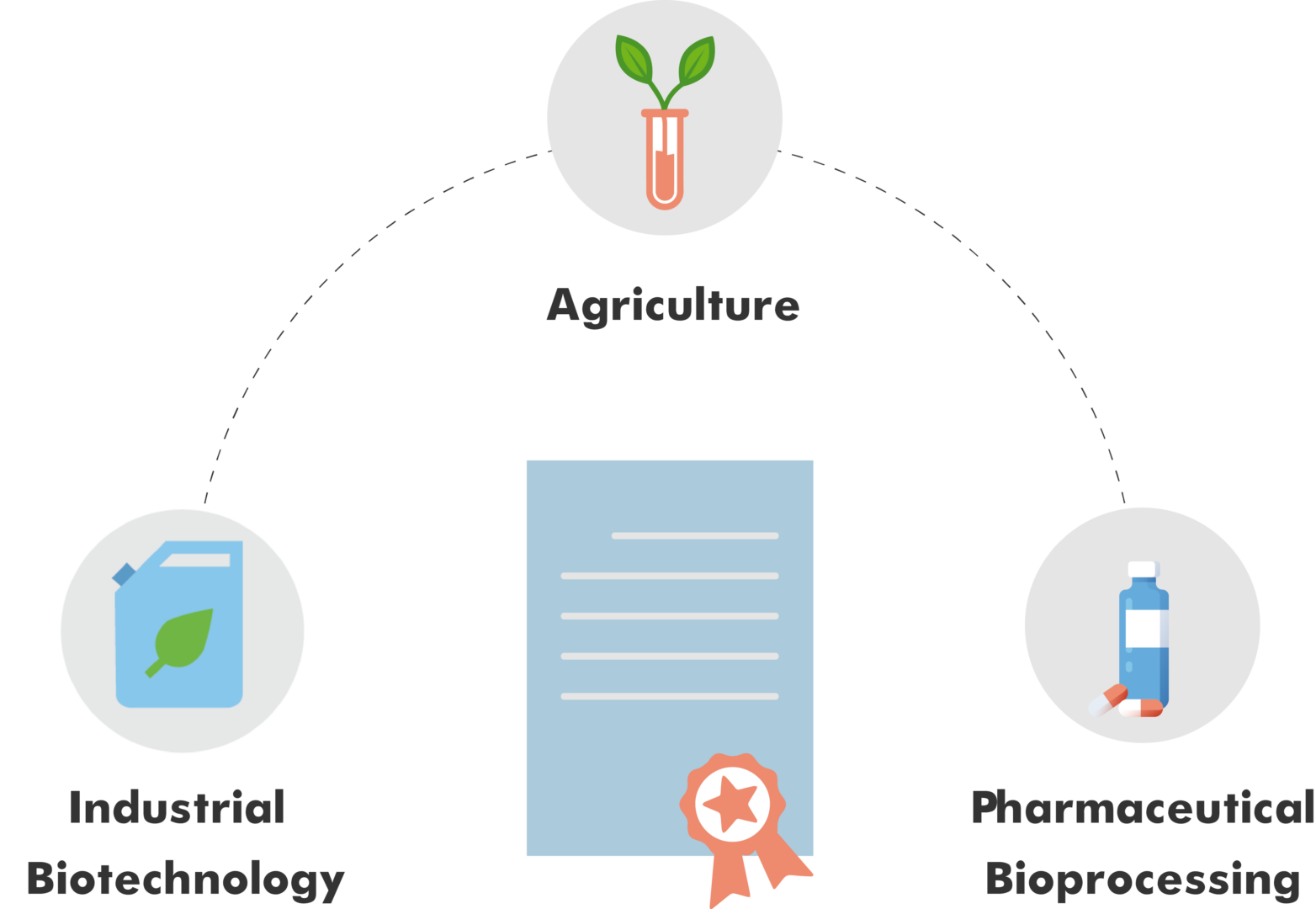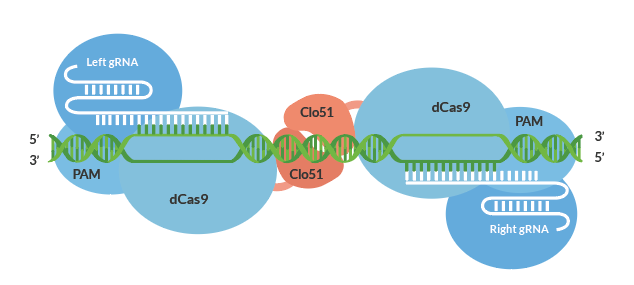 The clean alternative to CRISPR/Cas9, Cas-CLOVER, is a high-precision dimeric gene-editing technology for the introduction of targeted double-strand breaks in genomic DNA with knockouts, knock-ins and base-pair edits. It is supported by clear freedom-to-operate under issued patents.

PiggyBac is a transposase/transposon system for the introduction of small to very large genetic cargo and removal of genetic cargo in a scarless manner in transgenics and stable cell lines. A proven technology, piggyBac has been published over 750 times, including the engineering of common and complex yeast strains, cell lines and plants. It is supported by clear freedom-to-operate under issued patents.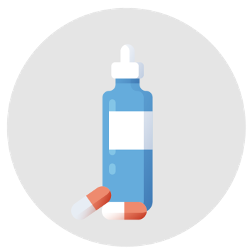 Pharmaceutical Bioprocessing
Bioprocessing and cell line engineering to produce human or non-human therapeutics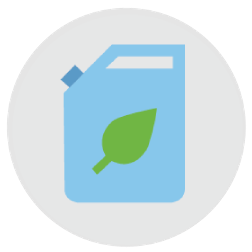 Industrial Biotechnology
Bioprocessing and strain improvement to produce industrial enzymes or biofuels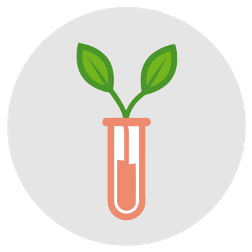 Agriculture
Enable plant modifications that may not require GMO labels
Scientists Trust Our Gene Editing Technology
Evaluate Cas-CLOVER in-house or collaborate with us to execute your proof of concept services. Then, partner with us for accessible commercial and research licenses for the areas of agriculture, industrial biotechnology and pharmaceutical bioprocessing for a more rewarding gene editing experience.
Get in touch to learn more about our gene editing technology.